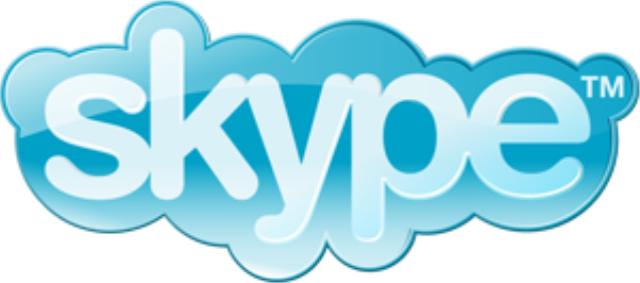 Skype
is a software application that allows users to make voice and video calls and chat over the Internet. Calls to other users within the Skype service are free, while calls to both traditional landline telephones and mobile phones can be made for a fee using a debit-based user account system. Skype has also become popular for its additional features which include instant messaging, file transfer, and videoconferencing.
Want to Download Skype?
Click
here
Step 1
Click 'Save File' to save the Skype Setup Application.
Step 2
Click the SkypeSetup file in the Downloads window.
Step 3
Follow the simple steps in the Setup Wizard to complete the installation.
Step 4
Open Skype and sign in with your Skype Name and password.
We use Skype mainly for video chatting, so this is what you have to do to
Call someone on video
Make sure you've got a webcam and check:
- it's plugged into your computer
- you've installed the software that came with it
- it's switched on.
In your Contact list, find the person you want to talk to.
Click on them.
In the main window, click the green Video call button.
Smile, wave, say hello!
Useful things you can do on a video call:
Resize the screen – click and drag the corner of the video screen to make it bigger or smaller.
Move it around – click and drag the video of yourself around your screen.
IM at the same time – click the Show messages link at the top of the video to instant message while you're on the call.